Hits: 8141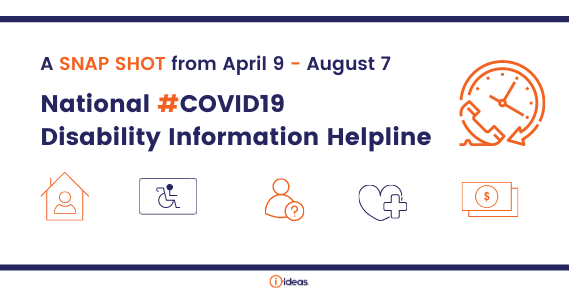 IDEAS has prepared a Snap Shot of the National COVID-19 Disability Information Helpline it helped operate between April 2020 and January 2021. It shows the type of information and assistance people with a disability have needed as the COVID-19 crisis developed.
Hits: 11264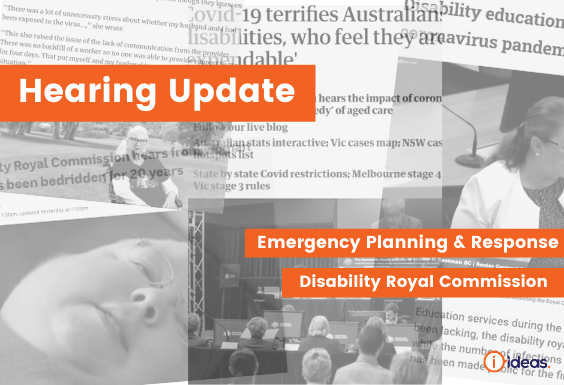 The Disability Royal Commission turned it's focus to COVID19 and Emergency Planning and Response at a public hearing in August.
Hits: 12575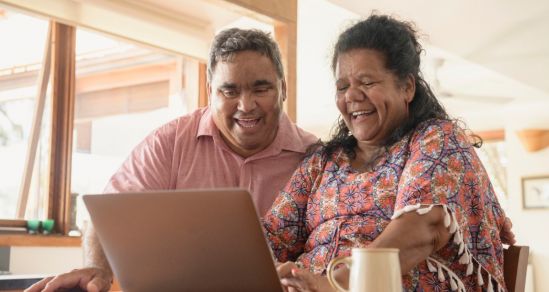 If you are looking for easy ways to share about Coronavirus (COVID-19) with your mob, there are resources to help you. Animated videos, Auslan Video, official posters, brochures and downloads can help you share the message to stay safe.